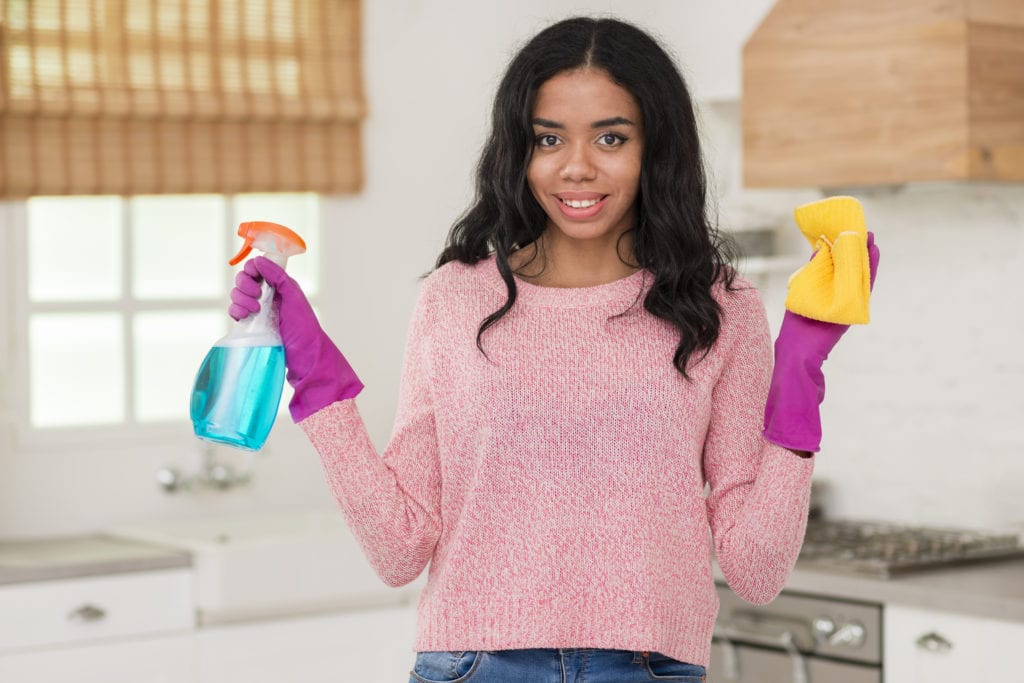 Cleaning is hard. It isn't the best way to splurge time.
Where's the fun in scraping off gunk from inside an oven?
People who aren't fond of household chores would rather spend time watching Netflix movies or taking the dog out for a walk. 
But no matter how tedious and time consuming, home cleaning remains an important priority for homeowners.
Hate it or not, you can never run away from it. But you can make it less stressful.
Here are a few ways to do just that: 
1. Turn on some music
Music makes any mundane activity better. Who would have thought mopping the floor could get so intense with Iron Maiden's "The Tooper"? That said, you can browse Spotify or Soundcloud for playlists that set the mood for your cleaning activities. If you feel stressed out by a stain that just doesn't quit, you can either intensify your scrubbing with metal music or keep your at ease with a bit of Chopin or Mozart.
2. Chop up your tasks
The most frustrating thing about cleaning is dealing with a task that can take you forever to complete. The best way you can approach this is to divide a single task into manageable chunks. In cleaning the kitchen, for instance, you should prepare a checklist of specific tasks you will be doing. This allows you to focus on those tasks that are critical (like sanitizing the garbage disposal and wiping food stains on the tiles) and set aside those that you can handle anytime. A bit of organizing goes a long way in helping you make any cleaning activity easy and hassle-free. 
3. Get someone to help out
Cleaning is a group activity, so it is always best to join you in making your home fresh and spotless! Kids can have fun wiping the walls and organizing their toys. You can also ask your partner to help you with the most difficult tasks. For good measure, you can also invite a friend over to help you with deep cleaning the living room. A few helping hands can lighten the workload and free you from a lot of stress.
Do you know what else can eliminate the stress of cleaning your home?
Hiring a quality cleaning service is still a great way to give your home the care it deserves,
especially if you struggle with a busy schedule.
Find a company you can trust! Contact Soldier's Mom today!