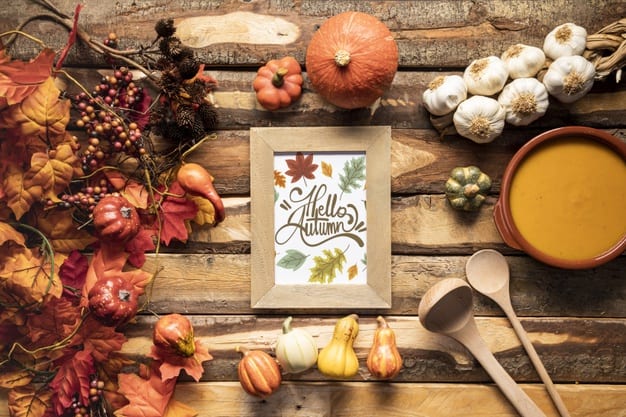 Thanksgiving is just around the corner! And because you're going to be prepping food for your family,
you might want your kitchen to be as clean as possible before setting that turkey on the dining table.
Cleaning your kitchen is a battle, especially when preparing for Thanksgiving.
Food preparation makes a lot of messes and it's up to you to make your kitchen as clean as it can be before getting started.
Check out these five tips for preparing your kitchen before Thanksgiving!
1. Clean out the Fridge
People easily overlook this simple chore. What they don't realize as they need to keep their ingredients somewhere that maintains their freshness. Don't be one of those people. 
Empty any expiring food items in order to make room for fresher ingredients. Moreover, reserve extra space in case you need to store leftovers.
2. Wipe down the counters
Most likely, you will be preparing food on your counters, so the last thing that you want is a swarm of germs resting on the surface.
Before preparing your meals, wipe down the counters with water and then make sure they're free of germs by spraying a cleaning solution.
3. Wash your special platters
When was the last time you used that special plate for your turkey? If you can't remember, wash it thoroughly before using it for Thanksgiving.
Even if you've put it aside in a cabinet all year, there's still a chance of dust accumulating on your special plates.
You definitely don't want that, so make sure to wash them thoroughly before setting them on the table.
4. Empty your dishwasher
Take some time to put aside everything in your dishwasher before making Thanksgiving dinner.
If you have extra plates taking space within your dishwasher like from breakfast or lunch, make sure that they're clean and get them out of there.
You're going to be washing a lot of plates after and the last thing you need is to be cleaning plates not part of Thanksgiving in the first place.

5. Polish your silverware and utensils
You don't exactly expect your guests to be eating with their hands-on Thanksgiving now do you? 
Additionally, cleaning your utensils is necessary as you will be using these tools.
Cooking with dirty ladles and spatulas is considered a health hazard, so make sure these are clean and polished for Thanksgiving.
Hopefully, your kitchen will be ready for deploying all your meals for your family and loved ones before Thanksgiving arrives.
Simply follow these tactical tips to enjoy this holiday!