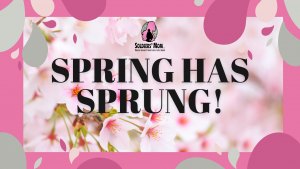 Health Benefits of Spring Cleaning
Doing a thorough spring cleaning has multiple health benefits. Having a clean home can strengthen your immune system, help reduce allergies, reduce stress and depression, as well as keep your home safer against Covid-19.  Dust, mold, mildew, pet dander, and other things like this can be immune system triggers for people prone to allergies. When your house isn't clean, it can gather pollutants, especially during the winter months. Now is the perfect time to start spring cleaning to get your home ready for the season change!
Immune Health
As a service member, it is crucial to stay healthy to perform your job. Keeping your home clean helps you maintain a better immune system. While you should aim to clean regularly to avoid immune system triggers, spring-cleaning can be an opportunity for a deep clean. These are the things you can do to help those with allergies in your home: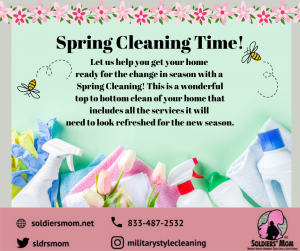 Dust the legs of furniture, tops of frames and mirrors, tops of lamps and lights, floor baseboards, railings, and windowsills that may be more out of reach.
Vacuum all rugs, floors, carpets, ceiling cobwebs, and curtains well to eliminate dust and keep the air cleaner.
Wash all bedding and blankets. Put pillows into the dryer on high heat for 10 minutes to kill any dust mites.
Take off your shoes at the door to avoid carrying in dirt and dust from the outdoors throughout your home.
If this sounds like too much of a hassle Soldeirs' Mom would be happy to do all these services for you as part of a Spring Clean or Deep Deluxe Clean!
Less Stress
Life in the military is hard. We all know how crazy and stressful it can be. Sometimes when you feel like life is throwing you too much at once, the best thing you can do is some cleaning! We all know that cleaning isn't the way most of us want to spend our time, but it can be the mindless task your brain needs to slow down and shut off for a bit. Doing a short clean for 20 minutes a day can reduce stress and anxiety by 20 percent. Don't buy it? That's ok, you can give Soldiers' Mom a call to book a cleaning today!
Better Sleep
Your bedroom should always be welcoming. Part of what helps it feel that way is no clutter and clean sheets or bedding. There is nothing worse than having a long day at work and wanting to get a good night of sleep, only to realize that your room is a mess and the bed is uninviting. If you have trouble sleeping, you should declutter, clean your room, and change those sheets!
Healthier Lifestyle
Good habits make more good habits! By having a cleaner home and less clutter, you could become a healthier version of yourself. Spring cleaning doesn't just have to be about your physical space—switch up your workout routine by taking your yoga practice outside into the fresh air, plan a weekend hike with friends, and move from the treadmill to the trails. Would you rather hit the gym than clean? Great! Soldiers' Mom is here to help. Let us do the cleaning for you, so you have more time to do other things. Spring is a time of renewal, so what better time to switch things up and get a great cleaning while you're at it?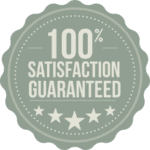 Licensed and insured, Soldiers' Mom provides cleaning services with a 100% satisfaction guarantee. All our customers have passed their final move-out inspections, and you can also get a very reasonable flat rate that won't break the bank if you are looking for regular cleaning services. We hope to hear from you soon!
or call us at 833-487-2532.