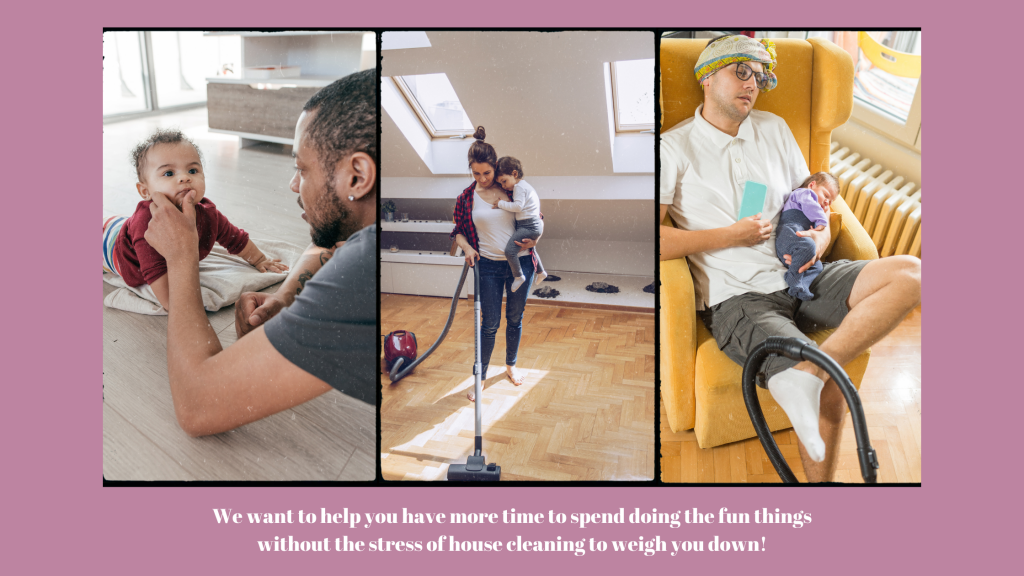 It's no secret that being a single service member with children is hard. You have so many different responsibilities. You have to take care of your children, work, cook, do the laundry, and navigate unexpected emergencies. Then there is the house cleaning. After a full day of running your household like the Super-Human you are, here are some tips to help you navigate your daily life and maintain your home's cleanliness while staying sane. If you are like me and don't consider yourself the best at cleaning, these tips will be great for you!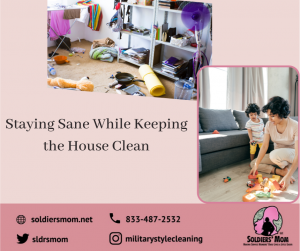 Cleaning Tips
Tip #1
Make a task list for yourself, starting with the smaller and more easily manageable cleaning. So, sweeping, mopping, and picking up the floors could be first on your list. Then, move on to dishes and so on.
Tip #2
Clean heavily used surfaces to prevent buildup. No one likes sticky counters! Keeping your counters and house clean is especially important right now too! Stay safe and healthy by keeping those high-touch surfaces in your home cleaned up. 
Tip #3
Have a designated area for coats and shoes to help avoid clutter or these items being thrown on the ground. There is nothing worse than tripping over a shoe or jacket when you walk through your front door! If you don't like clutter and it gives you anxiety, this house cleaning step will help you feel so much better. It is also nice to know that everything has a home in your house, which is a great way to stop clutter from building up. 
Tip #4
Get the kids involved with small chores. They can pick up toys, and you can make a game out of it! A fun game is to make cleaning up their toys a race. You could also turn some music on and see who can pick up the most toys before the music turns off and repeat until all the toys are cleaned up. It's a fun time for your children, and you don't have to do the work! Making chores fun is the best way to get your house clean quickly. 
Tip #5
Do a 10-minute tidy-up each night before bed.  This is a great way to keep your house cleaned up in a small amount of time. A 10-minute tidy-up isn't just good for your house, it's good for you as well. Not only does it help keep your house clean, but it gets you to be a little more active as well, which is always a good thing! 
Tip #6
Call Soldiers' Mom today to help you clean your home because you deserve it after all the work you do! We offer so many services, from deep cleans to general organization and even garage cleanouts! 
Doing these small things can help keep the house tidier and more manageable, especially for those who are so busy.  We appreciate all the things you do for our country and love to help yourself time and stress with our services! Booking is just one click away at https://soldiersmom.net/book. 
Call us at 833-ITS-CLEAN today!