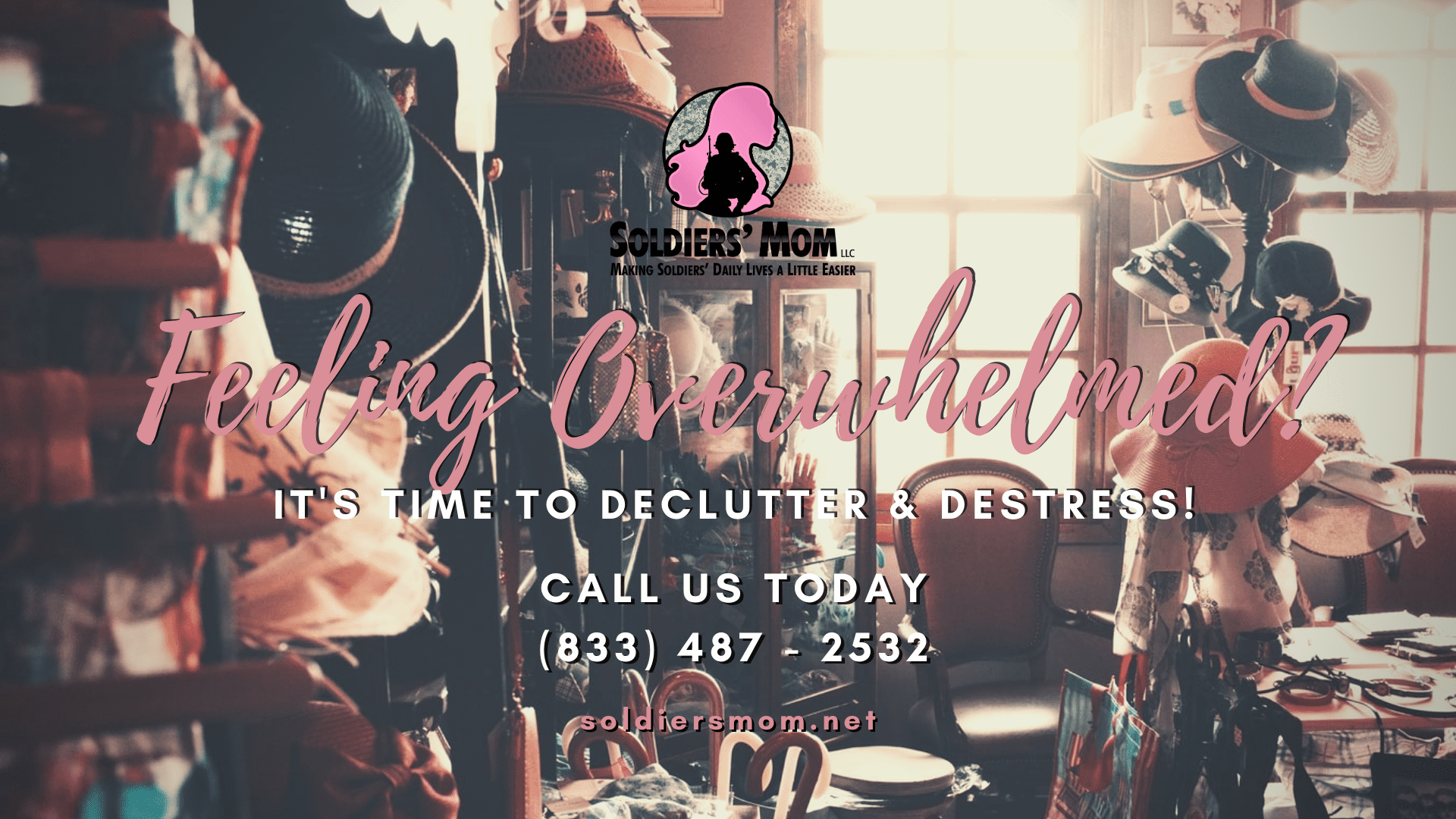 This year is a stressful year for most of us because of the coronavirus (COVID-19) pandemic, making us feel overwhelmed with fear and anxiety, causing strong emotions in our families. At times, even doing simple household chores like cleaning feels taxing!
With so much going on right now, the overwhelming immensity of the pandemic makes the weight of quarantine heavier, making us feel stuck. This also allows us to be more distracted while giving us a hard time with self-discipline. 
Add working from home while having the kids being unexpectedly home, unusual routines and new schedules, the whole family staying inside more than usual, and excessive lockdown boredom. It feels like everything's getting out of hand!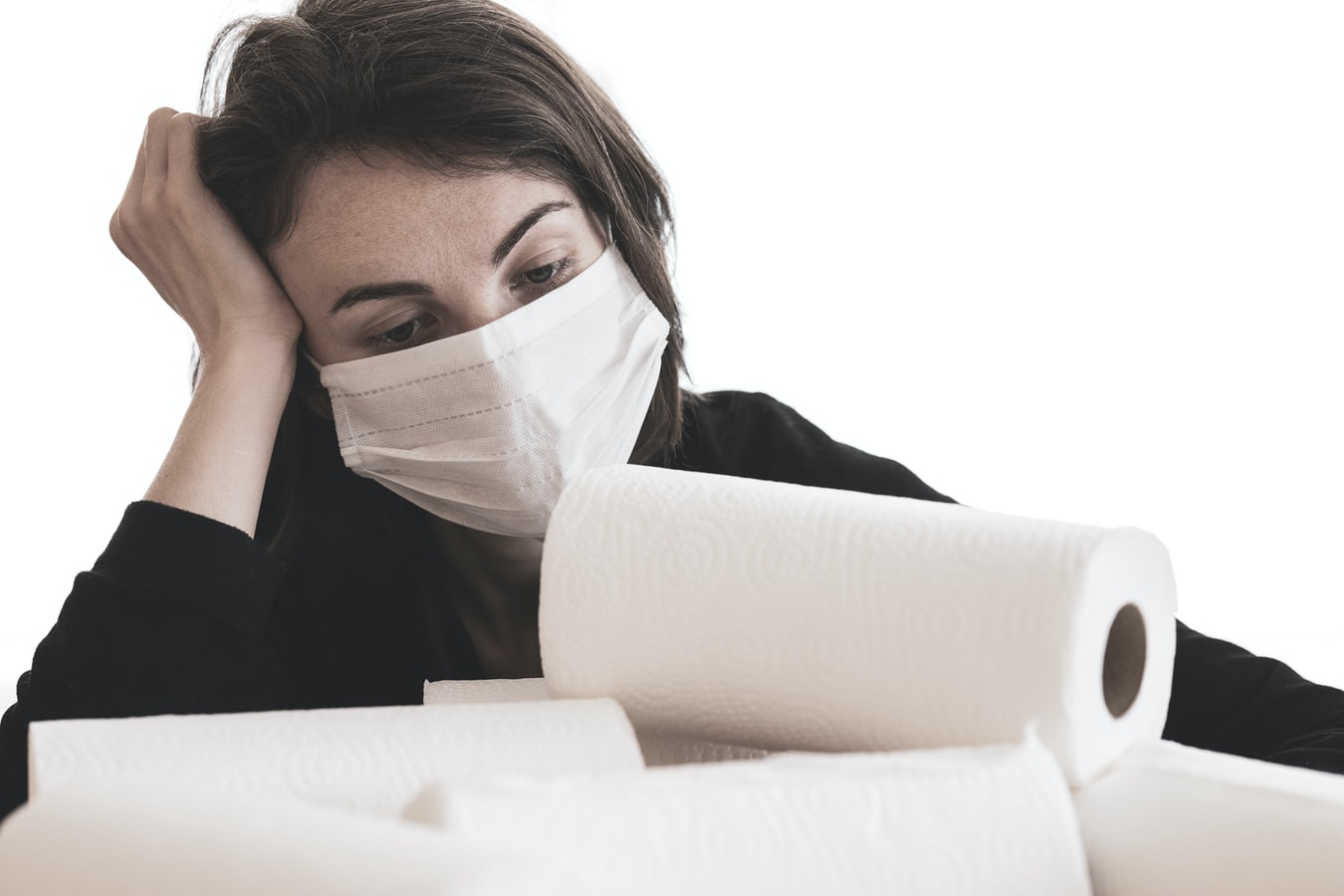 I know, it's hard to know where to start, but the only way to progress and operate the home in it's fullest potential is to do a reset!
If you:
feel overwhelmed and stuck

need some support to help with quarantine anxiety and self-discipline

don't know where to start

struggling with the new normal

just want to own it and take the house back

unmotivated and stressed out
It is definitely time for a reset!
Jumpstarting Your Routine
Now, getting past all the overwhelming causes of the quarantine may feel taxing, but it's definitely not impossible. It's about time for us to enjoy our lives better, be more progressive, and live stress-free. One sure way to jumpstart your routine is to clean and declutter!
All good things take time and careful steps. Life has a way of putting us into places where our usual hopeful way of thinking seems impossible, but we'll take it one step at a time.
Here are five steps to surely help you jumpstart your routine and ease the quarantine weight:
Zero Distractions
It's tough not to be distracted during the lockdown. Most of the time, we let technology come in our way. It's time to put down our devices and take control of our day.
Declutter, Declutter, and Declutter!
Check all rooms and intentionally be aggressive with your clutter. Remember, it's all too easy for clutter to pile up in your home, no matter how neat and tidy you typically are. Spruce up all rooms, from the kitchen, bedroom, and bathroom. 
Organize Food Storage
To some, our days in lockdown seem to be faster than usual. Retrospectively, we tend to forget organizing food storage. Now is the best time to check the expiration date of stored food and clear the pantry of expired and unwanted goods.
Surface Check
As you know by now, surfaces make a lot of room for clutter. Evaluate what you need and start clearing your surfaces. The more things you clear out, the more your eyes will thank you later.
Shining, Shimmering Kitchen Sink
Are you still frustrated with the state of your home? End your day with a clean kitchen sink. Trust me, it works wonders!
I cannot stress this enough, but clutter equals stress. This means that clearing the clutter helps eliminate the stress it brings!
Also, you don't have to do it alone! If you have kids, you know that decluttering takes a little more ability. You can make this a fun activity for your kids. Realistically, it can be done! 
Now that you have your kids inside the house all the time, it's time to get them involved. I know it's not easy, but it's definitely worth the effort. Involve them in de-cluttering their stuff by letting them decide whether they've outgrown some toys. You can pack toys they don't play with anymore and donate them to a local charity or a preschool.
Decluttering brings some peace of mind, and more clutter and stress is the last thing anyone needs during the current coronavirus pandemic.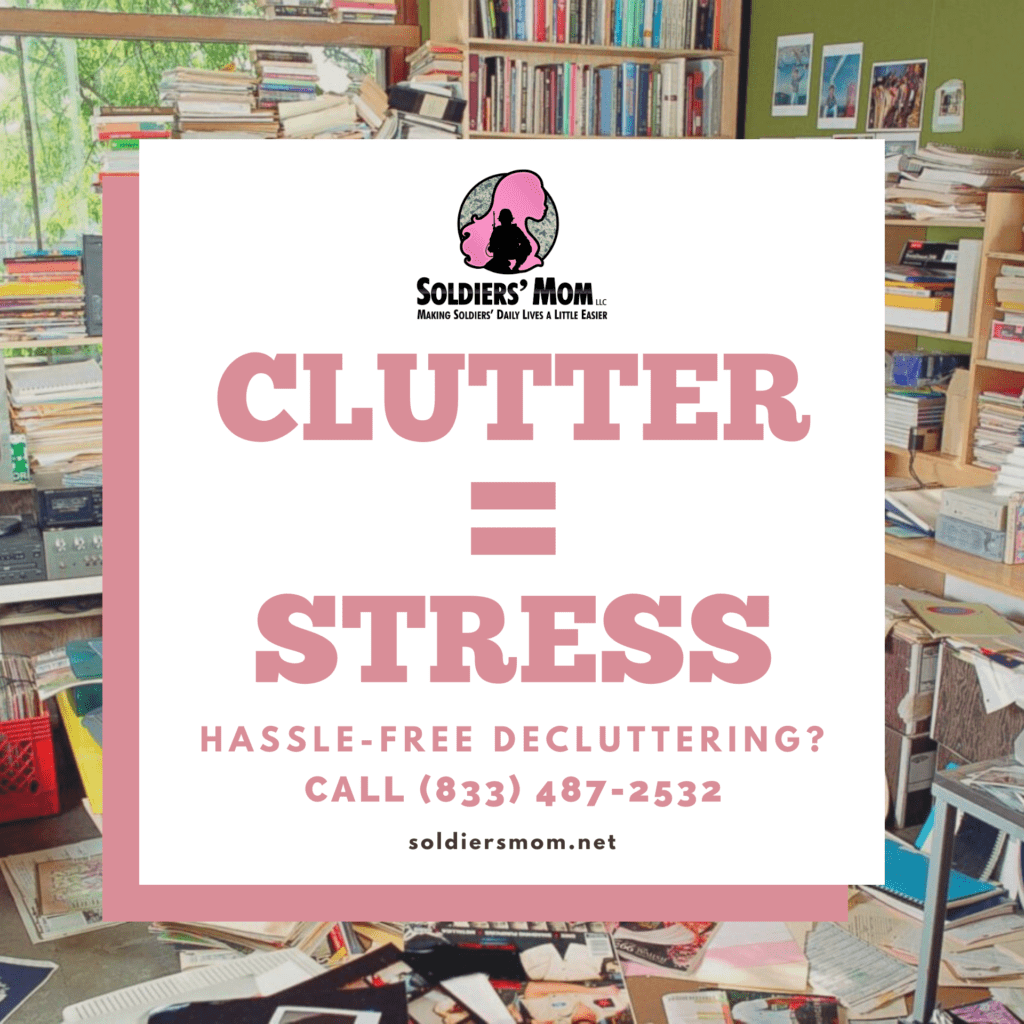 If you don't have the time to declutter on your own and you are sorely exhausted, Soldiers' Mom is here to help. Try one of our affordable cleaning options!
Contact us at 833-ITS-CLEAN (833-487-2532). A friendly representative will happily bring you up to date on all our services and how we can help you today.